Our team of tertiary qualified accountants specialise only in superannuation administration. We pride ourselves on being readily accessible to clients. While our firm has the systems typically associated with large scale administrators we are small enough to be responsive to clients' personal needs and the changing dynamic of the SMSF sector.
Both Dana and Ami are authorised representatives of Currie Financial Services Pty Ltd which holds a limited Australian Financial Services Licence. This allows them to provide SMSF advice appropriate to clients' needs.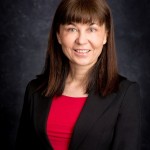 Dana Rewupu leads our business. She is an outstanding professional in superannuation administration with a strong record in the industry who provides advice to Trustees, advisors and accountants regarding Superannuation Legislation and ongoing compliance. She also manages all aspects of the accounting procedures and processes for our business.

Ami Mandavkar has eight years' experience in looking after clients' needs. Ami's special interest is assisting clients in developing strategies to maximise the value they derive from their SMSF.